« Back to Recent News
Buckhead Pizza Co. Heats Up Peachtree with Opening of New Location
Apr 9, 2009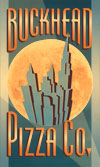 Buckhead Pizza Co. announces the grand opening of their third metropolitan Atlanta restaurant at 3324 Peachtree Road. This is the third grand opening for the franchise in past two years.
Both the restaurant's owner and his partner have strong resumes in the Buckhead restaurant scene. Sam Abdullah, owner, is a veteran with 15 years in the pizza business. His partner, Sean Kelly, learned from working in one the most successful and well-known local restaurant groups.
Abdullah's knowledge of dough making and the science involved is unmatched in the business, and as a result he uses only the highest quality ingredients as, "anything less" he says, "…would be insulting to the dough." Abdullah and Kelly, as well as their staff, are dedicated to serving a quality menu with an array of traditional and innovative pizzas and calzones, flatbreads, salads, entrees, small plates, and more. The restaurant caters to the health conscious by including a whole wheat pizza crust on their menu. They are also kid-friendly; offering a "Make Your Own Pizza" to its youngest guests.
In addition to their daily operations, they offer wine tastings, martini nights, family specials, catering and private parties. The public can visit their website or subscribe to the newsletter to learn about the most recent events and specials. Recently, the restaurant celebrated their Buckhead opening with a St. Patrick's Day Crawfish Boil.
"We are looking forward to contributing to the Buckhead community by serving the best menu possible to both the locals and the visitors, and becoming a solid addition to the area," explained Abdullah.
All three restaurants have a sophisticated, modern atmosphere and open layout, with a bar facing both the indoor dining room and the outdoor patio. A private room is available for accommodating large parties. For catering needs, the Buckhead Pizza Co. catering department is capable of catering all over Atlanta, ranging from casual boxed lunches to custom-made menus for upscale receptions.
About Buckhead Pizza Co.
Buckhead Pizza Co., a pizza restaurant serving quality food at an affordable price, is an Atlanta-based restaurant group that is owned, operated, and dedicated to providing the best food and experience for families and friends. They are currently located in Buford, Cumming, and Atlanta (Buckhead), Georgia.